Our membership is varied and consists of writers from different backgrounds,
interests and experience levels. Meet some of us below! If you would like to request a change please contact lechner@cox.net.
******************************************************************
Name: Sharon Shea Bossard
AM Group
Bio: Sharon is an Irish citizen who earned her master's degree in Education from Chicago's Northeastern Illinois University. Curious about her family's experiences as struggling immigrants in Chicago, she meticulously recorded their lives. Earning excellent reviews in all major Irish and Irish American publications, her books have been featured on numerous radio and television talk shows in Ireland and in the U.S. Her writing has appeared in the Irish Genealogical Society International magazine, Ireland of the Welcomes magazine, Emigrant Online Publication, Inside Claire County, Irish Gazette, Family Chronicle Magazine, Boston Irish Reporter, Northwest Daily Herald, Chicago Tribune and featured in the American Club Magazine in Hong Kong. Her publications have received numerous awards: Illinois Woman's Press Association (IWPA), Indie Next Generation Book Awards and featured in the Midwest Book
Review Index along with a personal note of appreciation from Ireland's President Mary McAleese (2010). Sharon's books have been placed in the Chicago Newberry Library's extensive collections on Irish history, genealogy and history of immigration and added to the Abraham Lincoln Research Library in Springfield, IL for their collection.
Website: http://findingmyirish.com
Email Address: Ltlfrog1@aol.com
******************************************************************
Name: Larry Dworsky
PM Group
Bio: Retired electrical engineer. Four published non-fiction books (see website). Current interests include learning to write memoirs and fiction and playing string bass with several local groups.
Website: http://www.lawrencedworsky.com
Email Address: mail@lawrencedworsky.com
*****************************************************************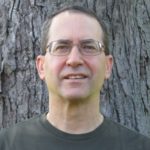 Name: Lance Erlick
PM Group
Bio: I write science fiction thrillers for young adults and adults. In the Rebel series, Annabelle Scott faces a crisis of conscience when she is forced to become a warrior to enforce laws she believes are wrong. The Regina Shen series takes place after abrupt climate change leads to Collapse and a new society under the World Federation. As an outcast, Regina must fight to stay alive and help her family while she avoids being captured. My latest novel is Xenogeneic: First Contact about encounters with an alien race aiming to take over Earth.
In 2016 my brother suffered a stroke and needed my help and then my mom needed my assistance, so I'm balancing their needs and my passion for writing. I'm currently working on a story about androids from the android point of view.
Website: http://www.LanceErlick.com
Email Address: lanceerlick11@gmail.com
******************************************************************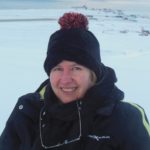 Name: Felicity Gorham
AM Group
Bio:  I'm one of the Manuscript Chairs. I write both fiction and non-fiction. I'm currently working on my autobiography.
Website: Blog: http://www.felicityswritings.blogspot.com
Twitter Handle: @FelicityG
Facebook: http://www.facebook.com/FelicityGorhamOneoftheLuckyones
Email Address: Felicity.Gorham@comcast.net
******************************************************************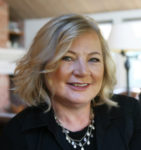 Name: Mary Klest 
PM Group
Bio: I write lifestyle, business and travel articles for print and digital publishers. I am a member of the Society of Professional Journalists and the North American Travel Journalists Association. My commercial work includes advertorials, ad copy, blog writing, website copy and content marketing for national brands and publications.
Website: http://www.maryklest.com/
Blog: http://www.whostakingthetrain.com/
Twitter Handle: @maryklest
Facebook: https://www.facebook.com/mary.klest
Email Address: mary@maryklest.com
******************************************************************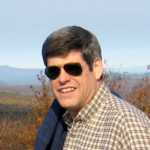 Name: Keith Mulford
AM and Pm Groups
Bio: I write thinking person's mysteries, merging police procedural and cozy sub-genres. These whodunits offer complex plots that will challenge even the most avid mystery reader.
Oak Cliff Mystery Series
Thinking person's mysteries, set in a small Wisconsin town, offering intricate
plots, salted with intriguing technologies
In The Shadows of Oak Cliff
Detective Joe Boyd is tired of Chicago's relentless gang murders. He escapes to
a small Wisconsin town, taking the job of Police Chief. He finds his quieter
life, but has no idea that shadowy secrets from the past will soon threaten the
village's tranquility.
A Perfect Crime – An Oak Cliff Mystery
Best-selling crime writer, Peter Bentley is looking for new plot ideas. His
research takes him to rural Wisconsin where three cold case bank robberies catch
his attention. Something goes terribly wrong. Instead of writing about crime,
Peter must solve one, or die trying.
Hidden Impact – An Oak Cliff Mystery
A violent train wreck. A mysterious box thrown from a moving freight car. Police
Chief Joe Boyd is confronted with a mystery where nothing is as it seems. What's
in the box? Who's racing to find it? What will happen if it's not found?
Email Address: Mulford.Author@WideOpenWest.com
******************************************************************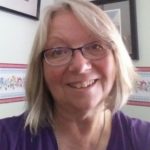 Name: Beverly Ottaviano
AM Group
Bio: I started as a BWW member over a dozen years ago prompted by an invitation from longtime friend and member Margot Stimely. My schedule allowed only occasional visits at first, but I was hooked. Each week was varied and an adventure in writing, not to mention the many guests, members and authors I've met over the years. My interest led to the Manuscript Chair role and three years ago I agreed to the position of President of BWW. It's a wonderful community with shared interests and now an important part of my life.
Twitter Handle: @Beverly Ottaviano
Email Address: bev.b.ottaviano@aol.com
******************************************************************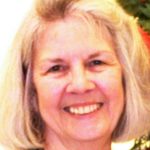 Name: Georgann Prochaska
AM Group
Bio: I  live outside of Chicago.  After retiring from teaching, I became a caregiver for my mother, an experience I shared in a memoir (2014).  Revisiting memories of family led to me writing mysteries.  The Case of the Girl Who Didn't Smile (2015) is the first of the Snoopypuss series and was named as one of the ten finalists in the 2015 Lascaux Prize.  The second in the series is The Hound Who Didn't Stay (2016).  My blog is a site for secrets, family, and friendships.  Currently, I'm working on The EX Who Wanted Revenge.
Website:   http://outskirtspress.com/thecaseofthehoundwhodidntstay
Blog: http://weavingmysteries.blogspot.com
Email Address: prochaskageorgann@yahoo.com
******************************************************************
Name: Tamara Tabel
PM Group
Bio: Professionally, I am a copywriter and marketer, providing content for
websites, blogs, printed materials and Press Releases for corporations, small
businesses and non-profits. In my writing life, I am a published poet and am
currently working on historical novel series set in 1918-1919 America, based in
the deep south and also in Chicago during the 1919 Race Riots. I have a degree
in Journalism/Advertising.
Website: http://www.tamaratabel.com
Blog: http://www.tamaratabel.com
Facebook: https://www.facebook.com/tamaratabel
Email Address: nappingcat@sbcglobal.net