Recent publications. Check them out.
==================================================================
Georgann Prochaska
www.georgannprochaskaauthor.com
The Case of the Ex Who Plotted Revenge
A wedding and Christmas does not stop a bad guy from plotting to destroy the festive season for the town of Limekiln and, particularly, for his ex wife.
2017
Available as an e-book and paperback through Barnes and Noble, Amazon, and Outskirts Press
The Case of the Hound Who Didn't Stay
What does the elderly man with dementia know about the missing people in Dingle Grove?
2016
Available as an e-book and paperback through Barnes and Noble, Amazon, and Outskirts Press
_____________________________________________________
Lance Erlick
Xenogeneic: First Contact
Dr. Elena Pyetrov's spaceship crashes and she is kidnapped to a closed cave system on an alien world where she finds other human prisoners. The alien Knoonk execute their plan to genetically adapt to Earth and displace humans. With time running out, Elena must dig deep to uncover the alien plan and stop them before humans face extinction.
January 2017
Available at : Amazon
www.LanceErlick.com

REGINA SHEN SERIES
Regina Shen is an outcast condemned to live on the seaward side of barrier walls built to hold back rising seas. She survives by her wits on swampy islands and thrives on salvage from sunken cities, including illegal print books from before the Federation. With her eidetic memory, she defies the Federation by reading banned books. Federation agents claim she has unique DNA that could prevent the extinction of humankind. It's too bad she doesn't trust them enough to barter fairly, let alone with her life.
A hurricane threatens to destroy her world, tearing Regina from her family. Rival Federation agents fight over capturing Regina to gain power amidst turmoil over who will become the new World Premier. As the threats against her rise, Regina fights to stay alive, avoid capture, and rescue her sister. 
_____________________________________________________
Julie Kendrick
A Fatal Development
After a devastating experience as an investigative reporter for a large Chicago newspaper, Meg Smyth moved into a lakeside cottage in the village of Bramble, and wrote a syndicated advice column as "Miss Polly." No more investigation for her…until murder came to Bramble!
July 2016
_____________________________________________________
T.D. Arkenberg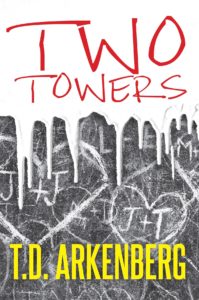 Two Towers
In his fourth book and first memoir, T.D. Arkenberg navigates readers through a personal perfect storm. A resurgence of his father's long-dormant cancer, and chaos at his job in the aftermath of the September 11 terrorist attacks serve as the backdrop for a private struggle with a secret hidden for thirty-seven years.
Outskirts Press, December 2017

None Shall Sleep
Opera is life and life is opera. A middle-aged woman's quest to reinvent herself as an opera singer results in unintended consequences for herself and her collection of interesting friends.
January 2016
Jell-O and Jackie O
A coming of age story set amidst the glamour and chaos of 1960s America. A suburban boy finds escape from his humdrum world with fantasies of Jackie Onassis and the fabled jet set.
December 2014
_____________________________________________________
Marti Klemenz
The Gatehouse
Leaving an abusive husband, Lara learns to listen to the small voice in her soul to guide her on her life path. She finds challenging adventure in becoming the gate keeper for Kylecroft, an estate  entrusted to her care as the owner travels to Italy for a month vacation.
August 2017
Available on Amazon
_____________________________________________________
Cynthia Ripley Miller
The Quest for the Crown of Thorns

    Book Two of the Long-Hair Saga 
A Roman senator's daughter and her warrior husband are confronted with a gruesome murder and the dangerous mission that awaits them. They must carry a profound and sacred object to the safety of Constantinople, away from a corrupt emperor, a secret cult, and old enemies determined to steal it for their own gain. 
June 2017
On the Edge of Sunrise

   Book One of the Long-Hair Saga 
Against an epic background and torn between duty and passion, a Roman senator's daughter, must choose between Rome's decadent world and her forbidden love, a Frank barbarian noble, as they fight together to stop the invader, Attila the Hun.
May 2015
Available from Amazon, Barnes & Noble, and through www.cynthiaripleymiller.com
_______________________________________________________________________________
Bani Bhattacharyya
Garland of Dilemmas
In these twelve stories, the writer's imagination goes beyond the horizon to provide the readers with life's many dilemmas within a single book. The chain of events in a story provide both knowledge and satisfaction, and so time spent reading materializes into inner satisfaction from knowing the twists and turns of humor, sorrowful, mystery, cunning, cheer, and laughter.
Sept 2016
Available at Amazon.com as e-book and paperback.
Conflicted Mind
This intriguing love story winds from India to America and from traditional values to modern tensions, chronicling the evolution of a sudden, tumultuous love between Monika and Raj as it is challenged by shifting geography, conflicting cultural and moral values and would be adversaries during the year 1960's. Their impromptu love takes several turns and twists, will it end well or heart broken, you have to wait to feel and know the deeper meanings of love, separation and commitment, how they are fraught with their own hidden complexities.
Aug 2013
Available at Amazon.com as e-book and paperback.
_____________________________________________________
Toni Diol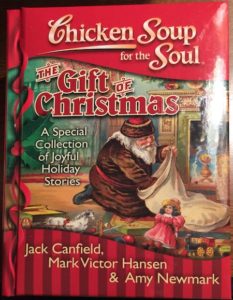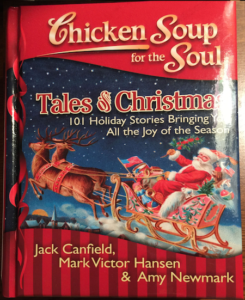 "A Polish Christmas Eve Tradition" Short story
shows a custom kept alive for generations. It takes place at my son's house as I place the oplatek, a blessed thin white wafer, on our dinner plates. I reflect to my childhood and then back to the present.
Published in three books:
– Chicken Soup for the Soul: The Gift of Christmas/A Special Collection of Joyful Holiday Stories – 2012
– Chicken Soup for the Soul: The Gift of Christmas/A Special Collection of Joyful Holiday Stories. – 2010
– Chicken Soup for the Soul: Tales & Christmas/ All the Joy of the Season – 2010
Roses & Lollipops:
A book of poetry that highlights the ordinary through story poems about nature, grandchildren, loved ones, friends and everyday happenings.
Second Edition, 2007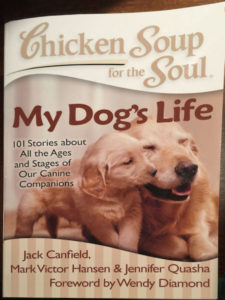 "Wherefor Art Thou" Short Story
A story about Romeo, my zany standard poodle who kept our family laughing during his ridiculous activities such as dragging my son, eight, by his pant leg while my son sat on the floor in the family room or in the snow. This is one of Romeo's many to do's.
– Published in Chicken Soup for the Soul: My Dog's Life/All the Ages and Stages of Our Canine Companions
2011
_____________________________________________________
L. C. Blackwell
For Sale Murder
Peter Dumas, a bon vivant clairvoyant with uncanny insights and revelations, lights up the Chicago and L.A. teams investigating a series of Realtor (R) murders. With an ex-NFL linebacker and an attorney, now police detectives, the group uncovers eight brutal killings in real life situations on the West Coast and the Midwest. Posed scenes and the scent of Boucheron tie the murders to one chameleon killer with an unexpected ending.    
January 2018